May 06, 2016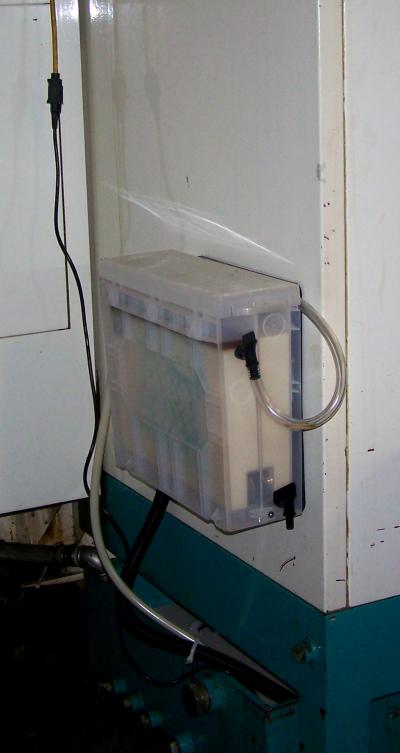 Abanaki Corp. will release the latest in coolant maintenance, the Oil Boss. The Oil Boss's unique filtration system, specialized collection medium and dual-chambered design removes oil from coolant with ease, according to the company. The Oil Boss comes equipped with Magna-Cling technology, which allows it to hang from metal surfaces and CNC machines.
Related Glossary Terms
computer numerical control ( CNC)


computer numerical control ( CNC)

Microprocessor-based controller dedicated to a machine tool that permits the creation or modification of parts. Programmed numerical control activates the machine's servos and spindle drives and controls the various machining operations. See DNC, direct numerical control; NC, numerical control.

coolant


coolant

Fluid that reduces temperature buildup at the tool/workpiece interface during machining. Normally takes the form of a liquid such as soluble or chemical mixtures (semisynthetic, synthetic) but can be pressurized air or other gas. Because of water's ability to absorb great quantities of heat, it is widely used as a coolant and vehicle for various cutting compounds, with the water-to-compound ratio varying with the machining task. See cutting fluid; semisynthetic cutting fluid; soluble-oil cutting fluid; synthetic cutting fluid.
Additional Products from Abanaki Corp., Oil Skimmer Div.