March 01, 2015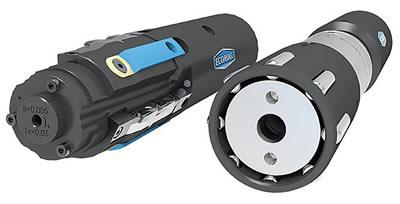 ECOROLL Corp. Tool Technology has developed a new process for completely machining short hydraulic cylinders on CNC lathes. The cylinder is premachined with the company's (SKIOC) skiving head and finished with a separate (GZ) roller burning tool after an automatic tool change. To ensure safe chip evacuation and fine surface finishes, both tools are equipped with internal lubrication.
Related Glossary Terms
burning


burning

Rotary tool that removes hard or soft materials similar to a rotary file. A bur's teeth, or flutes, have a negative rake.

computer numerical control ( CNC)


computer numerical control ( CNC)

Microprocessor-based controller dedicated to a machine tool that permits the creation or modification of parts. Programmed numerical control activates the machine's servos and spindle drives and controls the various machining operations. See DNC, direct numerical control; NC, numerical control.