July 01,2015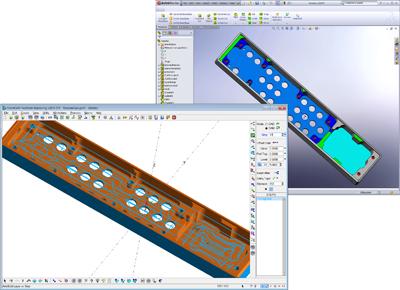 SmartCAMcnc has announced the release of updates to all four of the SmartCAM v2015 native data translator modules. SmartCAM native data translators are optional modules that allow native-CAD design models to be opened directly in SmartCAM without the need of intermediary, generic CAD file formats.
The SmartCAM CAM software family consists of applications for CNC milling, turning, fabrication and wire EDM.
The updates to the modules are for the following SmartCAM products.
• SmartCAM SOLIDWORKS Connection: ".SLDPRT" Part files created in SolidWorks 98 through SolidWorks 2015.
• SmartCAM PTC Pro/ENGINEER & PTC Creo Connection: ".PRT", ".PRT." and ".XPR" part files from Pro/ENGINEER version 16 through Creo 2.0.