June 06, 2018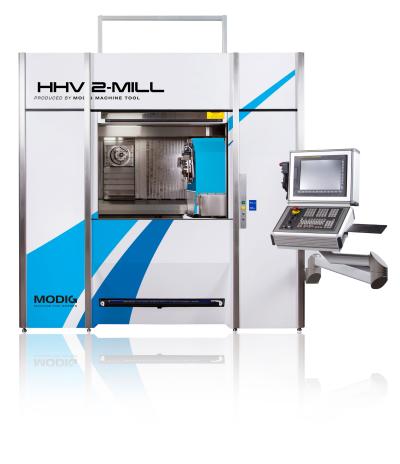 The West Coast headquarters of Gosiger Inc. is overseeing placement of the first HHV-2 universal machining center for bar or extrusion components from Modig Machine Tool, Sweden. Gosiger exclusively represents Modig in California.
The high-precision machine will reside in the Carson, Calif., facility of Hydroform USA. According to Hydroform President Chester Jablonski, "Our one goal is to make America strong by providing direct support to the aerospace industry. To better serve our customers we continuously add new technologies, like this Modig machining center, to our 150,000 square foot facility."
Once installation is completed, the HHV-2 machining center will be available for customer demos through Gosiger's Cypress, Calif., West Coast headquarters.
"We're very excited to be associated with Modig," said Gosiger West Region President Brad Gecowets. "These products provide unique processing capabilities and unprecedented speed that revolutionize the way aerostructure components are manufactured."
The Modig HHV-2 accommodates aluminum and carbon fiber parts up to 60 feet long and, according to Modig, reduces cycle times by 40 to 60 percent compared to standard machining centers. A patented rotary chuck design controls the reference jaw through the CNC, making it possible to clamp surfaces to a new position or already pre-joggled parts. Feed rates are from 0 to 60 meters per minute.