August 13, 2012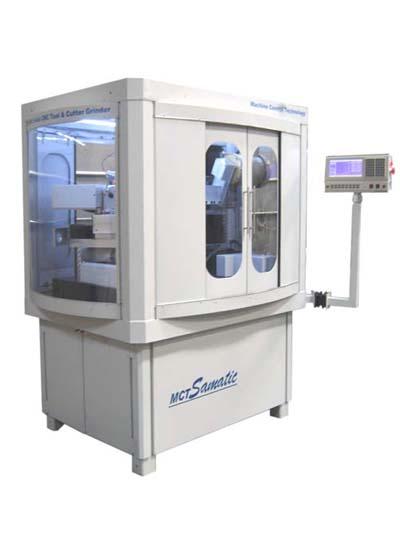 Machine Control Technologies Inc. offers the 5-axis MCTSamatic 5000I CNC PCD grinder, with 8-axis freedom of movements, for producing PCD-tipped inserts and rotary tools. It is built on a steel base with 6"-thick granite top for damping and equipped with an automatic measuring system.
The rotary axis can swivel 270 degrees around the rotary center to provide a wide grinding angle. The grinder has built-in macro programs for producing radii, chamfers and relief angles. The conversational programming menu enables users to fill in the tool grinding information without needing expensive grinding software to run the machine, according to the company.
The machine costs $138,000 without the optional autoloader, which can load different workpiece sizes and shapes.