May 10, 2023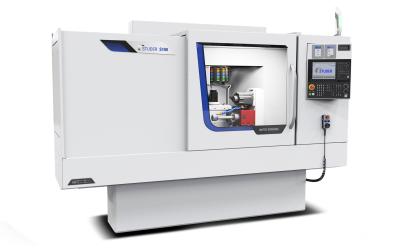 UNITED GRINDING North America announced today the expansion of their extensive range of grinding and measuring equipment with seven new products being unveiled by three of the company's brands.
STUDER has brought two new cylindrical grinding machines to the North American market with the release of the S100 and S36. The S100 is a universal internal cylindrical grinding machine and the newest member to the "entry-level" family, and is a perfect way for job shops to get into cylindrical grinding or upgrade their older grinding machines with the latest technology. The S36 is the newest OD production grinding machine that has a modified wheelhead to accept a large grinding wheel with a diameter of up to 24" and a width of nearly 5".
BLOHM continues its tradition of customer-centric surface and profile grinding innovation with the release of the PLANOMAT XT Essential. This 3-axis grinding machine is BLOHM's entry-level offering for job shops who are eyeing CNC grinding but need a more attainable starting point. BLOHM is also adding a new option on a powerhouse creep feed grinder: the PROFIMAT XT is now available with a tool changer, enabling the automatic changing of grinding wheels.
WALTER is focused on packing more tool grinding functionality into a compact space with the new HELITRONIC G200 and HELITRONIC MINI PLUS. The HELITRONIC G200 gives cutting tool makers and contract manufacturers an entry point into the regrinding market, and offers an economical solution for the production of small-to-medium-sized tools. If these manufacturers require a higher volume of production of the same-sized tools, the HELITRONIC MINI PLUS is the perfect place to start the conversation. Additionally, the all-new HELICHECK PLUS now comes with an available 3D sensor, which adds the capabilities of the popular HELICHECK 3D model right into the PLUS model. The 3D sensor enables this machine to laser-scan a tool and generate a 3D model made up of as many as 3 million individual points.
"New technologies from our brand companies overseas, paired with recent innovations from our own team here in Miamisburg, are helping our customers realize strong productivity gains and an ability to support a wider array of applications," said Markus Stolmar, President and CEO of UNITED GRINDING North America. "Our commitment to bringing the best technology to market is stronger than ever, and I am truly excited for the future."