January 29,2016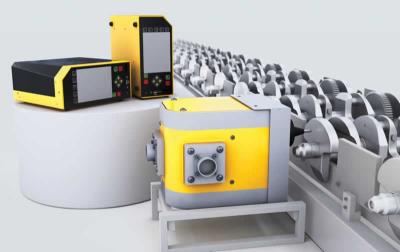 The new M4 Inline from Dapra Marking Systems, Bloomfield, Conn., is a turnkey inline direct part marking solution for industrial traceability. The system reportedly eliminates the need for additional vision identification/control equipment, making it the ideal solution for efficient, cost-effective inline part marking for everything from automated production lines to custom-engineered systems, according to a Dapra news release issued Jan. 25.
Built around permanent dot peen marking technology, the M4 can mark text, logos, data matrix codes, barcodes, date codes, QR codes, serial numbers and more. Designed for easy integration into existing production lines and new custom systems, the M4 system features a 16-bus card, high-resolution color screen, GUI interface and user-friendly software—with no PC required for operation.
Proprietary IDI Mark and IDI Track technologies are said to deliver reliable, consistent operation to maximize productivity. IDI Mark technology ensures consistent marks, even on uneven surfaces, while IDI Track detects missed parts or marks and predicts production outages, which reportedly eliminates the need for vision equipment and reduces production downtime.