December 09, 2022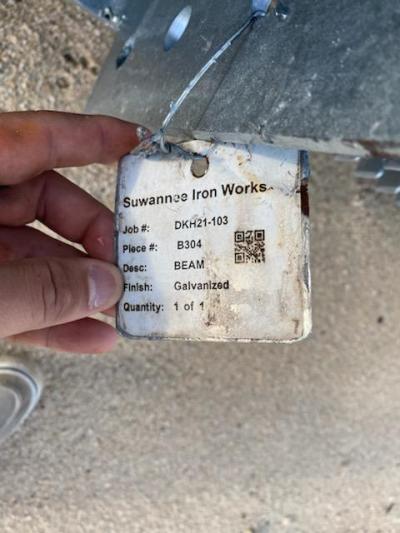 InfoSight's KettleTag®PLUS has set the industry standard for survivable identification of galvanized steel. Up until now, the tag required lamination after printing to survive every step of the process. InfoSight has long recognized the need to simply this process and is excited to introduce the KettleTag®PLUS EZ (patent pending). This innovative tag is ready to attach after printing with no additional steps required.
Fabricators and galvanizers use InfoSight KettleTag®PLUS metal barcoded tags to identify fabricated products before galvanizing, because it is designed to survive all nine (9) steps of the galvanizing process, as defined by the American Galvanizers Association. Because this durability requires additional steps to work properly, InfoSight has focused product development efforts on creating a more efficient solution.
These efforts produced the KettleTag®PLUS EZ – a proven solution that requires NO extra steps. Fabricators and galvanizers can print this tag, attach it to their steel, and read the barcode on the tag after the steel has been galvanized. The days of using laminators and cutting tags apart are over, which makes the identification process more efficient for our customers.
KettleTag®PLUS EZ is available in continuous feed rolls for printing on demand with InfoSight LabeLase® 1000 and 30XX Printers. Tag layouts are easy to design with the always free LabeLase® Producer™ Software. KettleTag®PLUS EZ continues InfoSight's commitment to providing innovative identification and traceability solutions in any environment.
Related Glossary Terms
feed


feed

Rate of change of position of the tool as a whole, relative to the workpiece while cutting.