August 13, 2012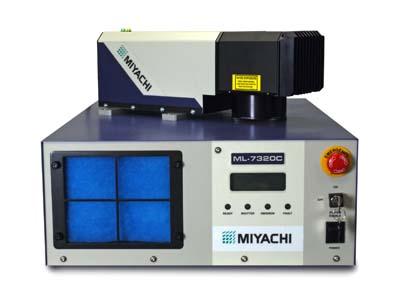 Miyachi Unitek Corp. introduces the new 50 watt LMF5000 ytterbium (Yb) fiber laser marker, which offers increased processing power for faster, deeper marks on materials like aluminum, tool steels, copper, brass and graphite. Key applications for the LMF5000 include high speed marking, engraving and deep engraving of metals, thin sheet cutting, and high speed surface texturing. The ultra-compact LMF5000 model maximizes integration flexibility.
The LMF5000 is the latest in the popular LMF series of fiber laser markers, which ranges from 10 to 50 watts. The series features multi language software support, and boasts advanced processing features, including pulse waveform control, selectable laser brightness, and a wide range of spot and field sizes that allow users to optimize their processes for speed and quality. Multiple integration options accommodate standalone operation, full production automation, or prototype development.
Related Glossary Terms
tool steels


tool steels

Group of alloy steels which, after proper heat treatment, provide the combination of properties required for cutting tool and die applications. The American Iron and Steel Institute divides tool steels into six major categories: water hardening, shock resisting, cold work, hot work, special purpose and high speed.