February 21, 2018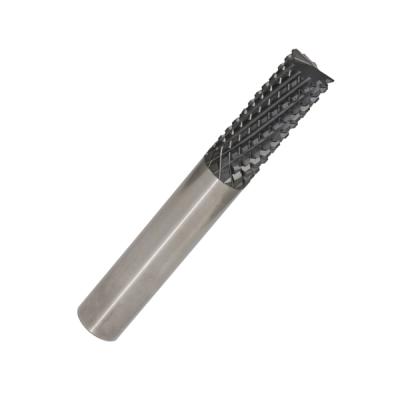 LMT Onsrud LP launched and significantly expanded its offerings in seven key product series. Included in the expansion are key introductions in DFC routers, solid-carbide endmills and PCD engravers.
The timing of the launches represents an effort to help partnering distributors more easily sell LMT Onsrud products. "Starting with these launches – and what you're going to see in the future – we will be bringing new products to market in a more consistent manner," explained Mark Hemmerling, LMT Onsrud's vice president of sales and marketing. "We're confident this approach will simplify things for distributor partners that sell our products and allow users of our products the ability to better forecast product consumption and tooling upgrades."
First of the expansions comes with significant additions to several series of DFC routers. "With these series, we focused on designing these tools as if they were a family," saidJennifer Neubauer, LMT Onsrud product manager. "When you spec in a tool for roughing, or finishing, or even semifinishing, we've found that leveraging products with similar design characteristics helps deliver a better overall piece-part quality as a whole."
The new 66 Series lineup stacks up as follows:
66-500 The Multi-Purpose Rougher/Semi-Finisher
66-700 The Finisher
66-750 The Semi-Finisher
66-775 The Rougher
66-800 The All-Around Router
In addition to the above series, LMT Onsrud has also added more than 100 SKUs to its MaxQ line of solid-carbide endmills. Designed to maximize machine performance while being run at maximum speed and feed rates, the MaxQ offering now includes an increased offering of 5-flute endmills in various corner radii including ballnose tools. The MaxQ endmill line comes in 4- and 5-flute configurations and includes Weldon-style offerings as well. The augmentation to the line brings the total number of products under the MaxQ umbrella to more than 600. 

In addition, the 68-500 Series PCD engravers are designed with extreme tool life in mind. These engravers are available with an included angle of 60 degrees and in three tip diameters (0.010 mm, 0.020 mm, 0.030 mm) and can be used to engrave within very abrasive materials.