April 20, 2016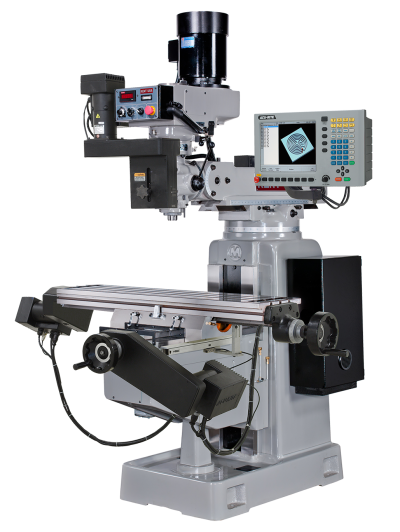 Designed for high-precision milling of the same part, Kent USA CNC knee mills are reportedly built to last on heavy-duty, solid foundations. The knee mills come standard with Acu-Rite MillPwr G2. This CNC can be used as a full function DRO, an intelligent power feed or a programmable CNC. This versatile system allows the operator to switch from full automatic mode to manual mode in just seconds.
Import and run G-code files from CAD/CAM programs to machine full 3D contoured parts. With optional spindle control, you can automatically control a spindle's speed, direction or both on milling machines that are equipped with an electronic variable speed spindle.
For more information about Kent USA CNC knee mills, visit the product page on the company's website.