January 20, 2016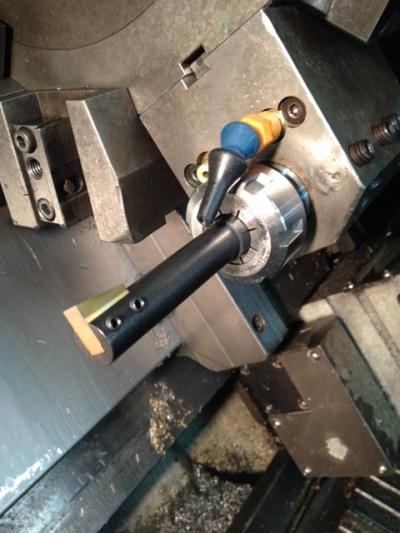 CNC Broach Tool LLC, Marina del Rey, Calif., recently introduced a line of off-the-shelf, inserted keyway broach tools for CNC lathes and mills. Rather than transfer parts to a separate broaching machine or farm out the job, CNC Broach Tool's patented design reportedly allows manufacturers to use the keyway broaching tools with CNC lathes and mills to broach blind or through internal keyways.
The tools enable manufacturers to make complete parts on a CNC machine, removing secondary operations done on a keyseater, EDM or broaching machine, according to CNC Broach Tool. That capability is said to provide another step toward a lean operation while reducing machine downtime and offering significant savings in shop time.
CNC Broach Tool TiN-coated carbide broaching inserts are indexable and regrindable.