July 01, 2015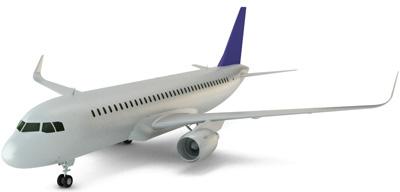 Okuma America Corp. announced the launch of their interactive "Industry Parts Viewer" that provides users with a unique view of industry-specific assemblies and parts. The viewer is part of the Okuma website, www.okuma.com/industry-parts-viewer, and allows users to choose from automotive, aerospace and oil and energy industries to explore component parts and the CNC machine used for cutting each specific part.
Users select an industry, choose a particular assembly, and then click on a part to learn more. Once a part is selected, it's shown in a three-dimensional view and rotates 360° allowing it to be explored from various angles. The Okuma CNC machines used to cut the part are also listed on a menu detailing machine and partner value added features, specifications and Intelligent Technologies.
Assemblies included in the program are:
• Automotive – engine, brake, suspension, drivetrain
• Aerospace – environmental, flight control, landing gear, structural, engine
• Oil/Energy – oil rig, hydraulic fracturing, pump jack
In addition to sourcing technology for parts, the Industry Parts Viewer is also a useful tool in educational settings where it can be used to see how CNC machine tool manufacturing contributes to everyday life.
Related Glossary Terms
computer numerical control ( CNC)


computer numerical control ( CNC)

Microprocessor-based controller dedicated to a machine tool that permits the creation or modification of parts. Programmed numerical control activates the machine's servos and spindle drives and controls the various machining operations. See DNC, direct numerical control; NC, numerical control.