January 11,2018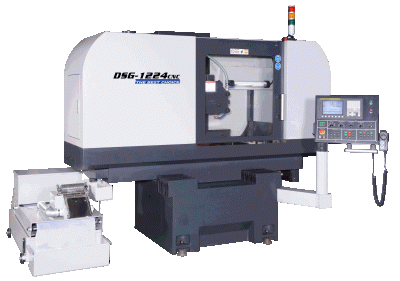 GMSi Group Inc. offers premium-grade surface grinders for all levels of production. Rigidity, efficiency, and accuracy are built into all models with capacities ranging from our most basic 6" x 14" table up to our double column 50" x 100".
• One year warranty
• USA technical support and parts
• Overall tolerance: 0.0002"
• Meehanite castings
Proprietary casted machine bases and components produced to precise engineered specifications. All castings are stress relieved and machined to the tightest tolerance, using the most current techniques and methods.
The company's large high-speed precision spindles are powered by a continuous-duty Siemens AC motor. Dynamically balanced at high rpm.
Operator friendly controls in metric or inch increments. There is continued development in building the most
operator friendly machine. With the CNC models, the company offers FANUC or SYNTCE controls. Hydraulic table drive using precision screws and a double V‐slide way. CNC models are equipped with precision linear ways and ballscrews.
Optional equipment:
• Roller dresser for forming grinding wheels
• Online grinding wheel balancing system
• Variable-speed inverter for adjusting grinding wheel speed
• Magnetic separator and paper filter for coolant filtration
• Digital readout with linear scale
• Inclinable and rotary magnetic chucks
• Manual overhead dressing device
• Oil mist collector
• Coolant chillers