January 01, 2011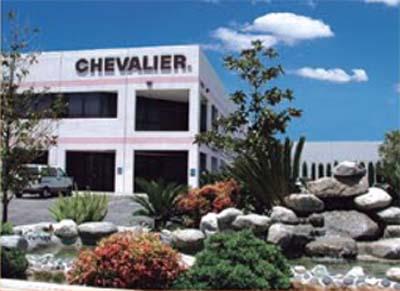 The FVM-3016 from Chevalier Machinery Inc. is a DCL Type Double Column Vertical Machining Center offered, and it features heavy duty precision and state-of-the-art spindles that will make any job easier to complete. And the new QP Vertical Machining Centers will lead the way in their Milling lineup. The FVM-DCL series is our entry level double columns bridge machine.
It provides Large Capacity: table size starts from 126" x 57", Reportedly Great Cutting Capability: 2-speed gearbox spindle that generates maximum 451 ft-lbs torque. Most attractive part is very competitive price. And the new QP series Machining Centers is the C type machining center with heavy duty boxways construction plus 50 taper gear spindle. It is for cutting tough material and the machining capacity is up to 88" x 40".
The Big Bore FBL-500 Series Lathes and FVL-1600VTC Vertical Turning Center are our strongest sellers in their Turning line-up. These high precision, multi-tasking vertical machining centers features a very rigid machine structure which reduces the cutting induced vibration associated with machining hard metals like titanium. And they have fully supported, wide box ways on the Y axis for handling heavy loads. And on the turning side, to satisfy the booming of Energy industry, Chevalier produces the new FBL-500 series horizontal lathe and FVL series Vertical Lathe.
The FBL-500 lathe has a large spindle bore, diameter is up to 12.5" and turning length is 160". The FVL series Vertical Lathe can fit in maximum 98" diameter part with weight up to 26,400 lbs. To eliminate time consume of setup, both models all provide live tooling, C axis, and even Y axis machining capability. The FSG-40/50/60 Series large double column with fixed beam CNC Graphic Conversational Surface Grinders are designed for shops demanding speed, rigidity and a very large grinding area. This series of grinding machines is for grinding large workpieces and are what the biggest machine shops will be looking for.