October 02, 2020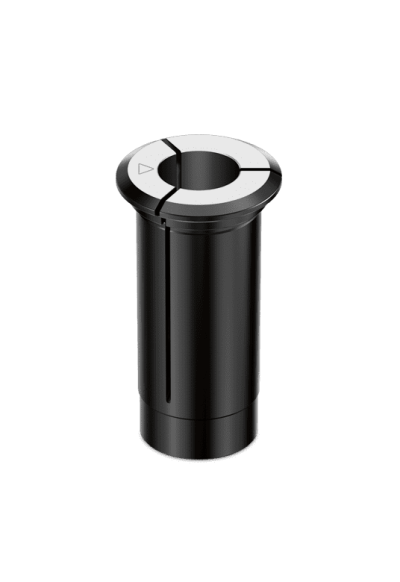 REGO-FIX USA has expanded its range of tap collets for its industry-leading powRgrip® toolholding system. Now available with ANSI sizes for the PG15 and PG25 series, these collets deliver the low total indicated runout (TIR) of <0.0001" (3 μm) and precise length adjustment and repeatability of <0.0004" (10 μm) for exceptional surface quality and complete process security for challenging tapping operations.
The expanded range of ANSI tap collets is fully compatible with existing powRgrip holders and only require shanks with tolerances of h9 or better. Manufactured with an internal square, these collets are specifically designed for use on CNC machines with synchronized machine spindle speeds and feed rates. The new PG15 series includes five tap collets ranging from 0.141" in diameter with a 0.110" internal square to 0.225" in diameter and a 0.191" internal square; PG25 series tap collets come in three sizes ranging from 0.318" in diameter with a 0.238" internal square to 0.381" in diameter with a 0.286" internal square.
The powRgrip system generates extremely high clamping forces equal to or higher than shrink-fit holders for safe, precise and cost-effective toolholding. Unlike other clamping systems where heat or hydraulics are used to expand the material, powRgrip uses the mechanical properties of the interference between the holder and collet to generate tremendous clamping forces. As a result, REGO-FIX guarantees the T.I.R. of a properly maintained powRgrip holder and collet will not exceed 0.0001" and the impregnated surface treatment will not erode for five years or 20,000 cycles.