September 02, 2020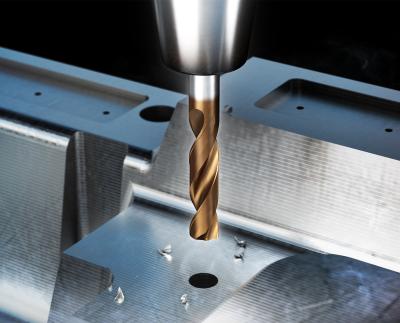 YG-1 has beefed up its successful DREAM DRILLS® line-up with the new DREAM DRILLS PRO line optimized for machining in steel and cast iron, the company announced recently.
"The main advantage of this new DREAM DRILLS PRO line is high cutting speeds with longer tool life," said Steve Pilger, Product Manager, Holemaking. "Our engineers developed several advances that combine to make these tools faster, more efficient and longer lasting than other comparable tools tested."
New DREAM DRILLS PRO tools are made with micrograin carbide for exceptional core strength and longer tool life. They also feature YG-1's unique, wave-shaped cutting edge to reduce cutting forces, and an advanced, wide-flute design optimized for faster, reliable chip evacuation. A self-centering 140° point angle reduces torque and extends tool life.
YG-1's special Z-Coating (silicon-based, nano-layered) technology gives cutting edges extremely high hardness and greater heat resistance to keep cutting and finishing long after competing brands have called it quits. The resulting higher machining efficiency means superior surface finishes and more parts per tool. (See attached for test data.)
DREAM DRILLS PRO tools come in drilling depths of 3xD to 5xD, in sizes from Ø1 to Ø20.
DREAM DRILLS PRO is the latest line in the DREAM DRILLS product matrix from YG-1, including General Purpose, MQL, HIGH FEED, FLAT BOTTOM, ALU®, HIGH HARDENED and INOX®. Each aligns with customers' various machining demands and applications.