July 22, 2016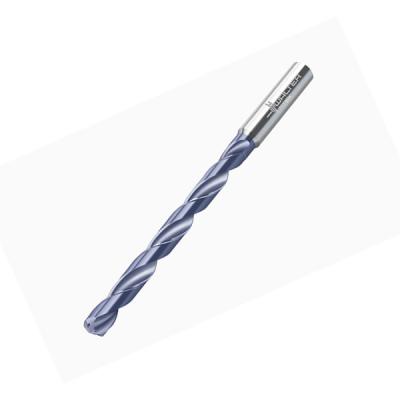 The aim of the Perform drill line is to offer customers the same outstanding Walter quality they have come to expect, but without having to pay for a level of performance that offers them no benefits at all. The DC150 Perform affords significant advantages primarily where users need to machine small and medium batch sizes due to its universal use in all common materials.
Coated with a material grade developed at Walter, it also boasts excellent wear resistance and chip evacuation. For shallow drilling depths (3 x Dc and 5 x Dc), it features a WJ30RE coating, and, for deep holes, it features the even lower-friction WJ30TA version.
The addition of the 12 x Dc with internal cooling and 3 x Dc with internal cooling join Walter's existing DC150 Perform range, which comprises the 3 × Dc without internal cooling and 5 × Dc and 8 × Dc with internal cooling. This means that the DC150 Perform is available in around 1,000 sizes for all conventional drilling adaptors. Its proven merits, such as high precision and process reliability coupled with maximum cost effectiveness, have been retained in the new models, according to the company.
Related Glossary Terms
wear resistance


wear resistance

Ability of the tool to withstand stresses that cause it to wear during cutting; an attribute linked to alloy composition, base material, thermal conditions, type of tooling and operation and other variables.