June 01, 2015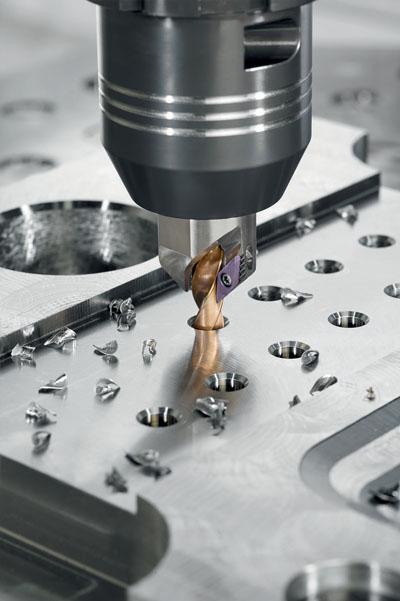 The new Walter D4580 chamfer body provides cost effective drilling and chamfering in one tool. This proven two-in-one approach reduces machining time because fewer tool changes are required. It also lowers tooling costs as fewer tools are needed and can replace particularly expensive special tools, according to the company.
The versatile D4580 is suitable for use with a variety of materials, including ISO material groups P, M, K, N, and S, and for all holes with 45°Chamfers. In the automotive industry this applies to cylinder heads, cylinder blocks and sump face holes, housings and mounting holes, and turbocharger and related mounting holes. The chamfer body is available in six inch and metric body sizes with chamfer widths up to 0.110" (2.8mm). The D4580 chamfer body is suitable for use with all corresponding solid carbide drills.
Related Glossary Terms
chamfering


chamfering

Machining a bevel on a workpiece or tool; improves a tool's entrance into the cut.