March 13,2017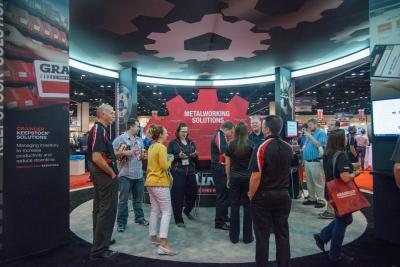 During the 2017 #GraingerShow, Grainger announced the addition of a cutting tool reconditioning service to its metalworking solutions and its strategic relationship with US Tool to provide that service. The new offering helps manufacturing customers reduce the waste of discarding worn endmills and drills bits by repairing the tools' cutting edges back to original specifications for a fraction of the cost of buying new tools. The service focuses on high-speed steel and carbide round tooling used on CNC machines, as well as manual mills and lathes.
"Our customers have enough to think about when it comes to running their operations, and we want them to have the peace of mind of knowing they only need one point of contact for their tooling needs," said Grainger director of metalworking strategy, Brad Laux. "While most regrind services are offered by local shops, our solution provides customers with a single source for new and reconditioned tooling with a consistency of service and invoicing nationwide."
Grainger's metalworking expertise helps customers leverage new technologies, ensure they have the right products when they need them and document cost savings.
Grainger carries more than 1.5 million products, including nearly 300,000 products for metalworking processes encompassing cutting tools, precision measuring, welding and abrasives.
Related Glossary Terms
computer numerical control ( CNC)


computer numerical control ( CNC)

Microprocessor-based controller dedicated to a machine tool that permits the creation or modification of parts. Programmed numerical control activates the machine's servos and spindle drives and controls the various machining operations. See DNC, direct numerical control; NC, numerical control.

metalworking


metalworking

Any manufacturing process in which metal is processed or machined such that the workpiece is given a new shape. Broadly defined, the term includes processes such as design and layout, heat-treating, material handling and inspection.