December 01, 2014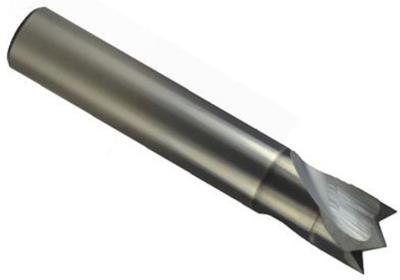 LMT Onsrud LP offers a drill for CFRP (Carbon Fiber-Reinforced Plastic) to prevent fraying and delamination. Drilling in CFRP can be difficult because three major considerations have to be addressed to successfully produce a clean cut: (1) hole quality, (2) hole diameter, and (3) drill life. To address these issues LMT Onsrud has developed the CFRP Drill with a "W" point, which features a specially engineered geometry and a diamond-like carbon (DLC) coating.
To ensure hole quality and diameter, the "W" point of the drill centers the drill to let the peripheral cutting edges shear the material producing a clean, tight tolerance hole without fraying, splintering or delamination. Tight tolerances are held on drill diameters to ensure assure that holes are drilled to precision sizes. Designed specifically for CFRP applications, the new drill features a special 82 center point angle with a 50 peripheral outer tip angle engineered and optimized to provide quality drilled holes every time.
Like other cutters commonly used in composite applications, the drill incorporates diamond to extend tool life, a particularly important consideration when machining a tough material like CFRP. In this case, the carbide grade drills are coated with a DLC coating using a PVD process to extend tool life. The advantage is that the drill achieves a very smooth surface and exhibits a low coefficient of friction that further reduces drilling forces. The coating also contributes to the drills performance by adding lubricity and wear resistance while reducing built-up edges and improving chip flow.
These drills perform best in thinner materials because the specially designed point geometry shears fibers efficiently without excessive pressures that can cause "blow-out" with other drills. The key is to prevent the delamination from starting and hence eliminate the lateral forces on the fibers.