January 13,2013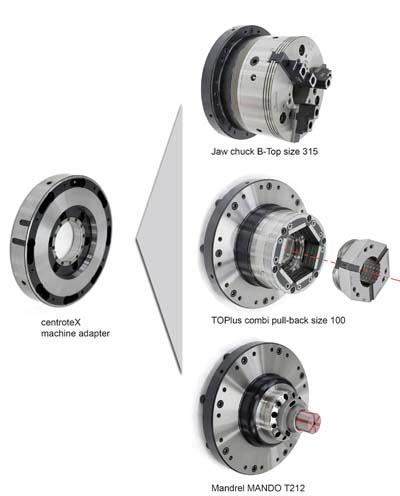 HAINBUCH America Inc. introduces their quick-change workholding interface system for turning centers. The patented centroteX System allows change-over of any workholding device on a turning center within five minutes or less while maintaining accuracies, eliminating the need for an operator to indicate the workholding system during change-overs and dramatically decreases machine downtime.
This system has a common flange plate that is fitted to the machine spindle along with a bayonet mount on the drawtube. The subplate with chuck or fixture is then mounted to this, rotated 15 degrees and locked via quick connect fasteners.
The user-friendly centroteX System can be mounted on any CNC machine and with most any workholding or fixture device allowing manufacturers to schedule their production scenarios according to their customer needs and not according to the workholding set-up on the machines.