June 11,2021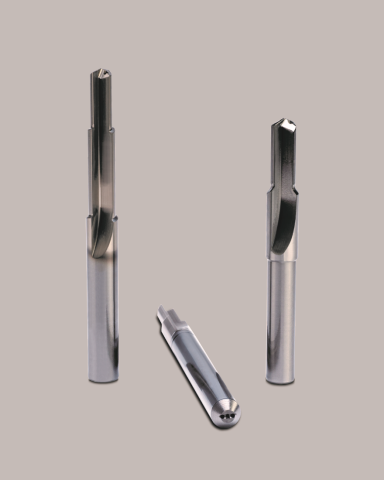 Star Cutter Company's solid carbide drill designed for machining aluminum castings has proven to achieve 1.5 – 4 times the tool life of competitive offerings in automotive prismatic applications, such as valve bodies, housing and transmission cases, to name a few. Based upon specially selected material grades and point geometries developed by the Star Cutter engineering team, the drills are optimized for each specific application.
Available in diameter sizes starting at 4mm, these Star Cutter drills are manufactured from a selection of more wear-resistant carbide grades than typically used in these applications, resulting in longer tool life. Additionally, special bolt-hole circles and coolant hole sizes assist in eliminating OD aluminum build up and aid in flushing chips away from the workpiece. The drills are available with various advanced coatings, and/or highly polished carbide to eliminate build up and reduce overall tool wear.
The standard point geometry has been established based upon the part entry conditions and is modified as needed based upon the condition of the casting. The company requests a casting print and tooling layout for each drill order.
Related Glossary Terms
coolant


coolant

Fluid that reduces temperature buildup at the tool/workpiece interface during machining. Normally takes the form of a liquid such as soluble or chemical mixtures (semisynthetic, synthetic) but can be pressurized air or other gas. Because of water's ability to absorb great quantities of heat, it is widely used as a coolant and vehicle for various cutting compounds, with the water-to-compound ratio varying with the machining task. See cutting fluid; semisynthetic cutting fluid; soluble-oil cutting fluid; synthetic cutting fluid.

outer diameter ( OD)


outer diameter ( OD)

Dimension that defines the exterior diameter of a cylindrical or round part. See ID, inner diameter.