March 07, 2016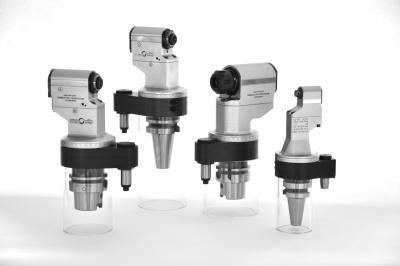 The new series of offset heads Alberti feature a combination of high pressure coolant through the main spindle up to 100 bar with increased rpm and high-speed option. Another big advantage is the possibility of dry running during machining, something that wasn't available in the past and gives tremendous value to the new TOP LINE range. These heads are a result of Alberti's persistent R&D and attempt to deliver continuous improvement.
All Alberti angle head spindles are manufactured from one solid piece of hardened steel that increases resistance to bending stress by 25 percent. This also enables the tools reach higher rpm without vibrations, thus resulting in higher speed and precision. The unique angular contact bearings ensure perfect concentricity and stability required to achieve higher performance of machining operations, according to the company.
Related Glossary Terms
coolant


coolant

Fluid that reduces temperature buildup at the tool/workpiece interface during machining. Normally takes the form of a liquid such as soluble or chemical mixtures (semisynthetic, synthetic) but can be pressurized air or other gas. Because of water's ability to absorb great quantities of heat, it is widely used as a coolant and vehicle for various cutting compounds, with the water-to-compound ratio varying with the machining task. See cutting fluid; semisynthetic cutting fluid; soluble-oil cutting fluid; synthetic cutting fluid.
Additional Products from Koma Precision Inc.