July 09, 2018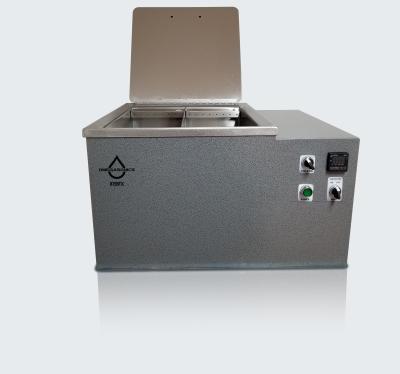 Omegasonics announced Plural Additive Manufacturing, the exclusive North American distributor for industrial 3D printers manufactured by 3ntr, is offering Omegasonics new 815BTX cleaning unit to those purchasing its 3D printers to assist with removing support material.
Omegasonics' 815BTX is an innovative dual-tank benchtop ultrasonic cleaning machine that is a versatile and cost-effective soluble support removal system . The model's left tank utilizes BioSolv, a biodegradable, non-hazmat cleaning detergent developed by Plural that is far superior to sodium-hydroxide (NaOh). Alternatively, the unit's right tank simply uses hot water. Its programmable dual action cleans 3D parts safely and efficiently. Ultrasonic technology is used to optimize the cleaning of precision areas and is combined with agitation to thoroughly remove support material. The 815BTX also features programmable alternating cycles to provide hands-off cleaning from start to finish.
"3ntr manufacturers' of 3D printers utilize a variety of support materials, some require chemicals for support removal, while others need only hot water," said Frank Pedeflous, president of Omegasonics. "The 815BTX eliminates the need to have two separate cleaning machines or deal with the cost of frequent cleaning detergent changes to get the job done. It's an all-in-one solution."
Related Glossary Terms
ultrasonic cleaning


ultrasonic cleaning

Method of cleaning metal or plastic parts by immersing them in an aqueous or solvent-based cleaning solution and imposing ultrasound energy on the bath to enhance cleaning by creating cavitation conditions at the part surface, which imparts a strong scouring action to remove tenacious soils.