Published
October 27, 2023 - 07:00am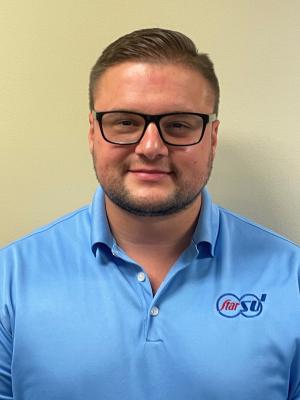 Star SU, the marketing, sales and service affiliate of Star Cutter Company, has appointed Bart Trublowski as its new service manager and project coordinator.
Trublowski will oversee service of all the company's gear manufacturing tools in North America, including its hobbing, chamfer/deburring, and Scudding machines.
"We are excited to welcome Bart back to Star SU. His prior position as a machine tool project engineer with our company, along with his experience in project management, process improvement and estimating will be invaluable in this new role," said Andreas Blind, president at Star SU.
Trublowski will be responsible for machine tool management services aimed at helping companies achieve efficiencies and uptime. These include analyzing processes and providing recommendations for cutting tool selection and cycle time reduction; conducting maintenance and operation training; diagnosing and repairing machines; troubleshooting software issues; and recommending part repair and replacement schedules.
In his most recent positions as an estimator for Wiegel Tool Works, Trublowski managed estimating quotas and gained knowledge of tooling costs and changeover capabilities. During the pandemic slowdown, he served as a process engineer responsible for optimizing a washing process for electric vehicle parts. Along with this experience, he brings skills in quality and statistical process control, lean manufacturing, Six Sigma and Kaizen to his new position.
Trublowski holds multiple degrees, including an Associate in Applied Science in engineering technology from Triton College, a Bachelor of Science in industrial management and technology from Northern Illinois University and a Master of Business Administration from Concordia University Chicago.
Related Glossary Terms
lean manufacturing


lean manufacturing

Companywide culture of continuous improvement, waste reduction and minimal inventory as practiced by individuals in every aspect of the business.

process control


process control

Method of monitoring a process. Relates to electronic hardware and instrumentation used in automated process control. See in-process gaging, inspection; SPC, statistical process control.

statistical process control ( SPC)


statistical process control ( SPC)

Statistical techniques to measure and analyze the extent to which a process deviates from a set standard.