Published
September 24, 2019 - 02:45pm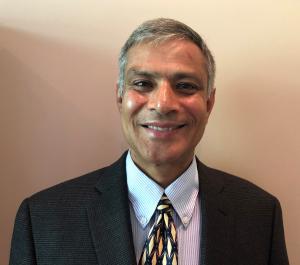 North Haven, CT …IBAG North America announces the appointment of Mr. Srinvasa Prasad of Engineering Solutions Shop to represent IBAG high speed spindle and the Witte vacuum workholding systems product lines in Illinois, Indiana, Ohio and Kentucky. Prasad brings over 20 years experience with machine tools, cutting tools, process engineering, CNC controls, automation, Industry 4.0, Industrial Io T, sensor applications and real time software/algorithms and HMI's. "With his credentials and experience base, we have added a strong resource with the ability to provide top notch application know-how at the shop floor level" according to Rick Testani, National Sales Manager, IBAG North America.
Related Glossary Terms
computer numerical control ( CNC)


computer numerical control ( CNC)

Microprocessor-based controller dedicated to a machine tool that permits the creation or modification of parts. Programmed numerical control activates the machine's servos and spindle drives and controls the various machining operations. See DNC, direct numerical control; NC, numerical control.