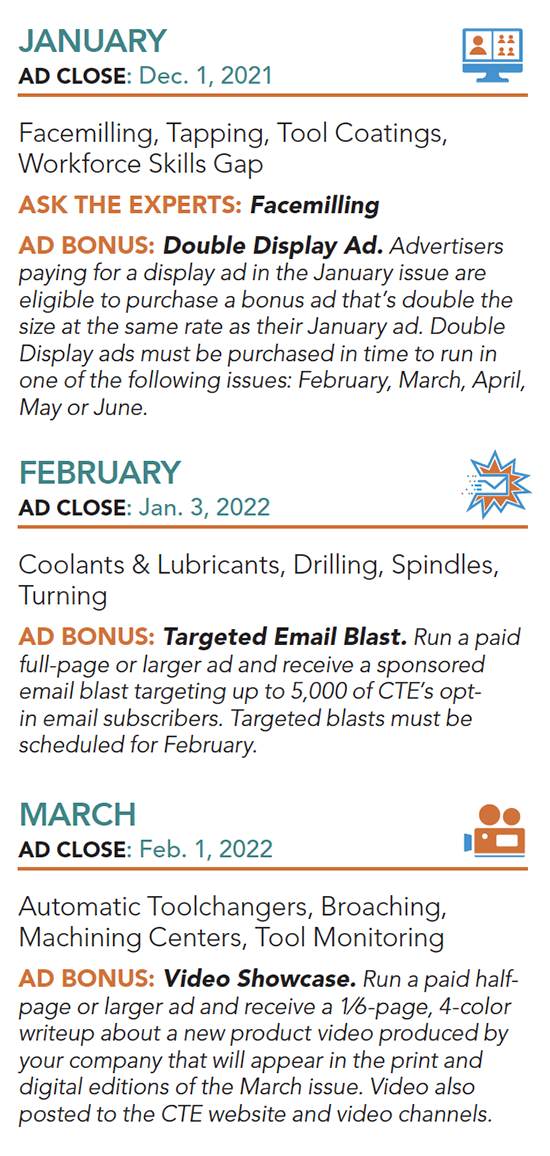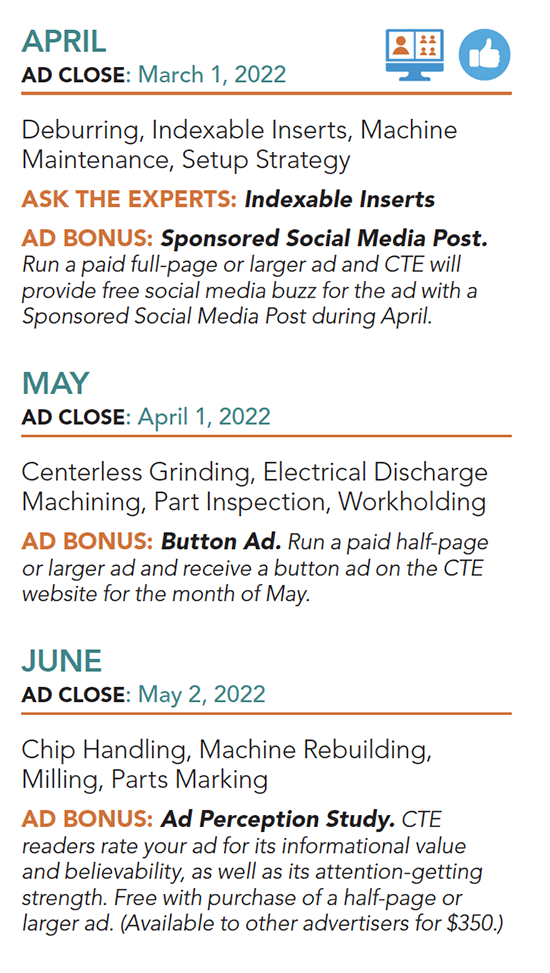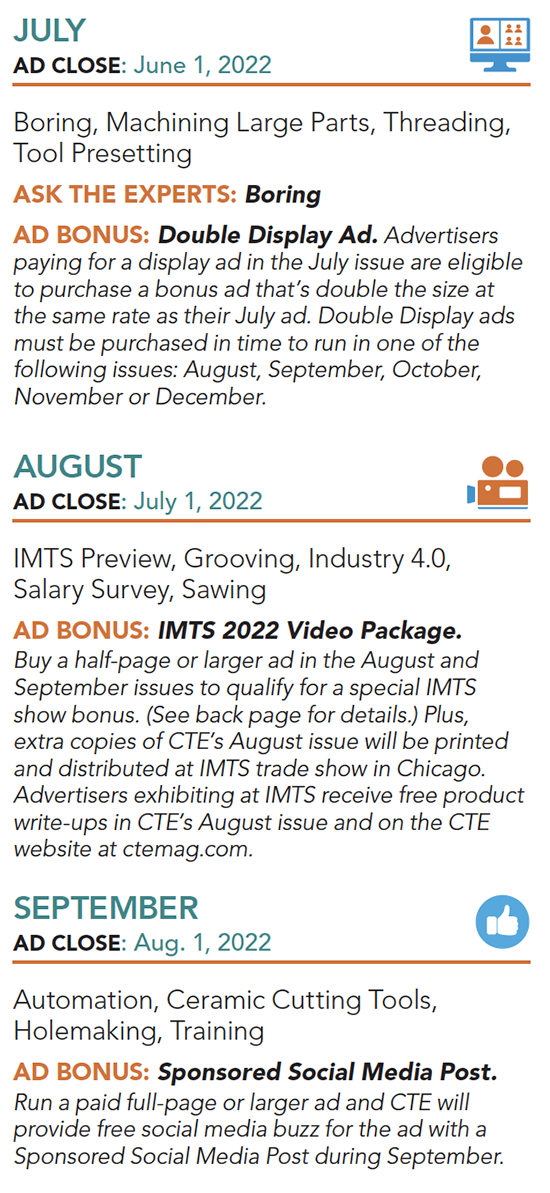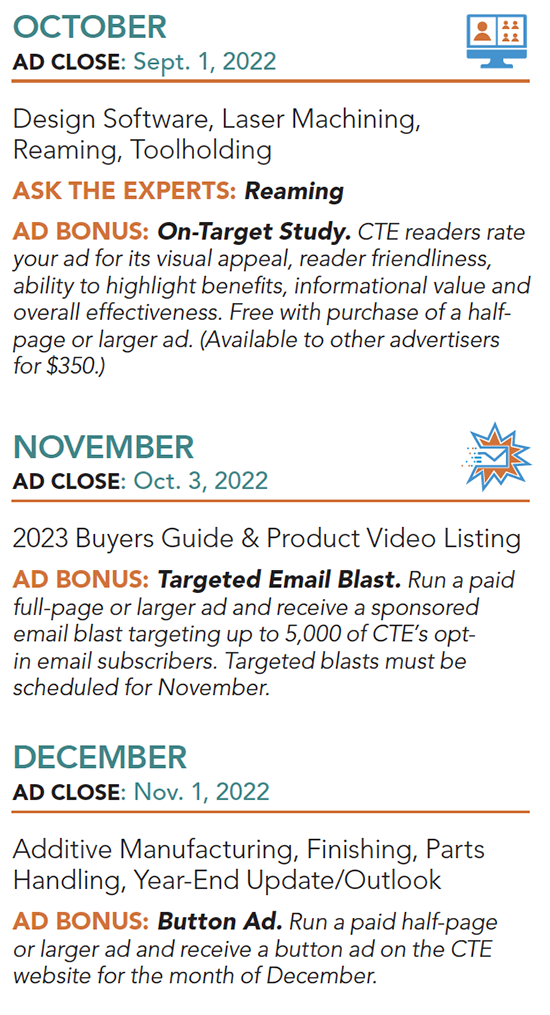 Ad materials are due 7 days after the close date.
COLUMNS
Ask the Grinding Doc Industry expert answers readers' grinding questions.
Get With the Program News on manufacturing software.
Lead Angle Commentary from CTE editors.
Robotics Results Robotic automation solutions.
Look-Ahead Reviews of cutting-edge technologies.
Machine Technology Machine tool advancements, operating tips.
Machinist's Corner Industry veteran talks about life in a machine shop.
Productive Times Solutions to machining and grinding problems.