Published
July 30, 2020 - 12:45pm
Ecoclean's EcoCvelox earns German innovation gold award
The EcoCvelox deburring, cleaning and drying machine from Ecoclean Inc., Southfield, Michigan, in May earned a gold award in the machines and engineering division of the German Design Council's "Excellence in Business to Business" competition.
[Editor's Note: View a CTE video report about the EcoCvelox here.]
---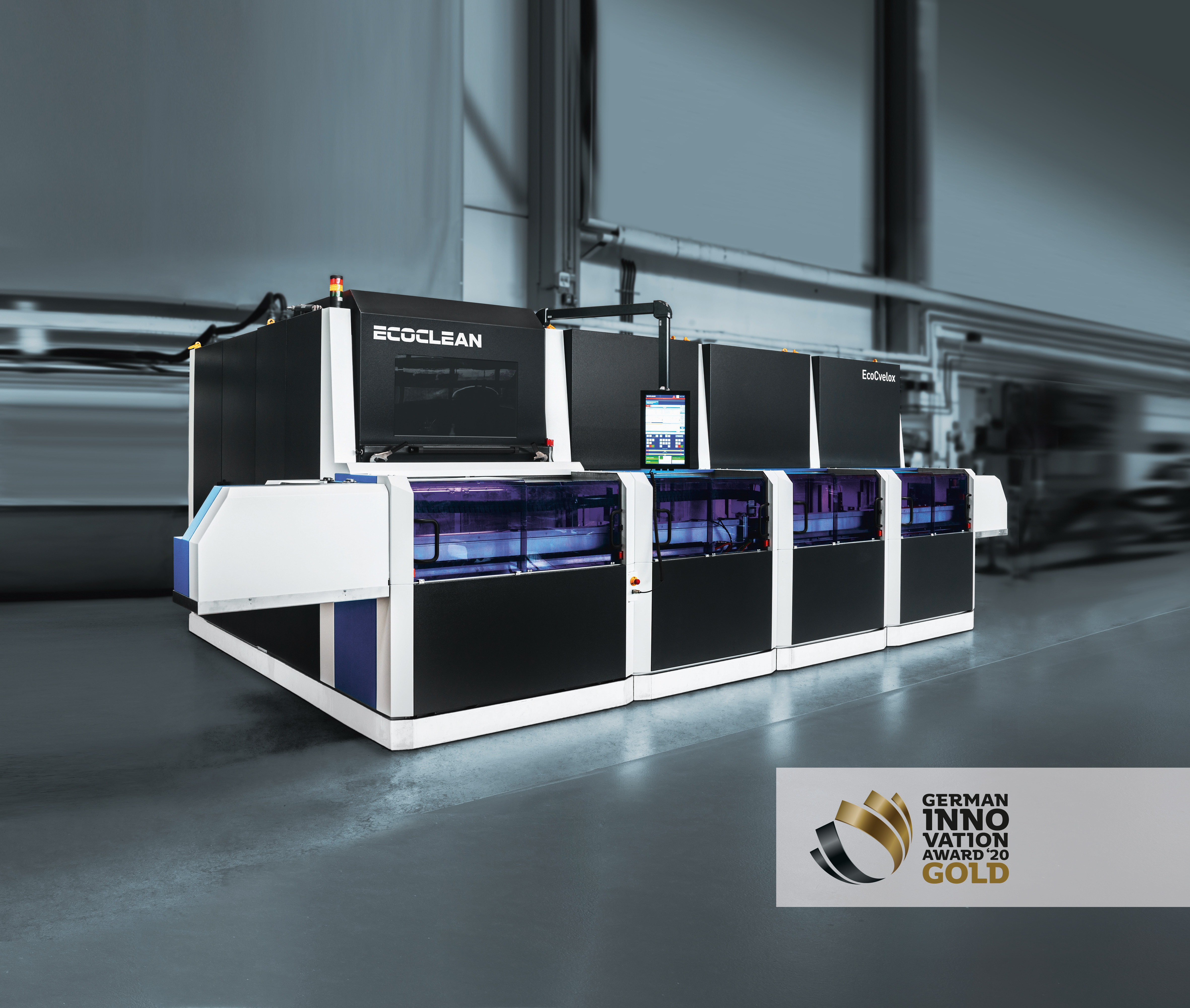 EcoCvelox received the gold German Innovation Award. The modular overall solution for the production steps deburring, cleaning and drying was convincing because of its degree of innovation, technical quality and function, user benefits and cost-effectiveness. Photo courtesy Ecoclean GmbH.
---
With EcoCvelox, Ecoclean offers a high-pressure water jet deburring, cleaning and drying solution in one machine. Previously, these processes generally required two systems, usually from different manufacturers. noted that the EcoCvelox,  intelligent, modular system concept that can be individually configured and extended according to requirements
"Worldwide and across all industrial sectors, the requirements for component cleanliness are growing," noted the German Design Council jury that bestowed the award to Ecoclean. "Reliable processes for deburring, cleaning and drying parts are essential, not only to meet the increasing demands but also to ensure sure that components will function faultlessly and that subsequent processes will produce the required results. Now, for the first time, EcoCvelox combines these steps in a single system, and also takes into account the need for adaptability and individualization. This not only results in lower costs, for example due to short cycle and retooling times and long tool lives, but also fewer disruptions during operation."
Initiated and organized by the German Design Council, the German Innovation Award was founded in 1953 by the German Federal Government and is sponsored by the Federation of German Industries. Winners are selected by a top-class jury comprised of renowned physicists, patent consultants, computer scientists, product designers and technology historians.