Published
November 11, 2013 - 06:00pm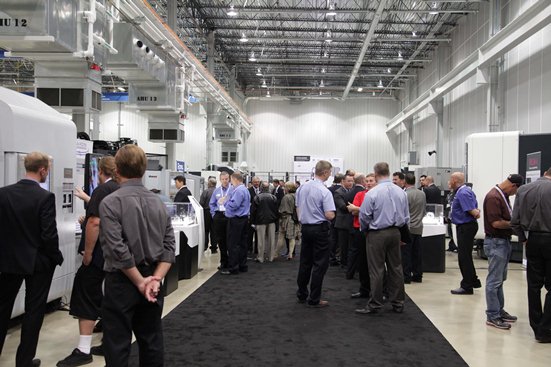 "Since opening DMG MORI Manufacturing in July of 2012, we wanted our customers and distributers to get the opportunity to spend time in the new facility and learn about how our machines are made," said DMG MORI USA president Mark Mohr. "While our annual spring event, Innovation Days, will continue to show our customers what's new and innovative, Manufacturing Days Davis' focus is more on seeing behind the curtain and learning how our machines are developed—and how we continue to improve the applications."
In addition to personal tours of the current production facility, Dr. Masahiko Mori, president, and Dr. Greg Hyatt, chief technology officer, gave speeches addressing the future of manufacturing, while Carl Bass, president and CEO of Autodesk, spoke on innovation and manufacturing in the age of access, information and experience. Addition seminars and panel discussions were also available.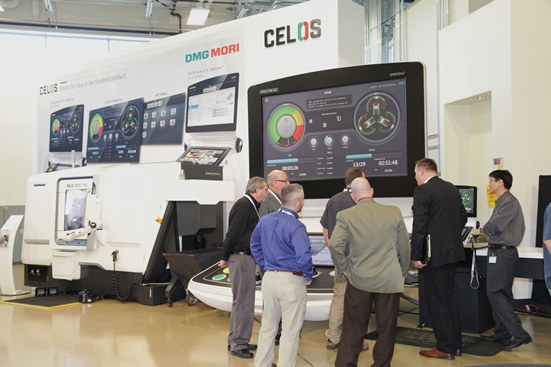 The open house also marked the North American introduction of CELOS, a new interface that integrates management, documentation and visualization of job, process and machine data, and is compatible with PPS- and ERP-systems and can be linked to CAD/CAM software.
"We'd like to thank everyone who attended Manufacturing Days Davis this year and we look forward to this being a reoccurring event," said Adam Hansel, CTO of Digital Technology Laboratory "We are proud of the facility and the work being done here and hope all attendees left with a true understanding that our machines are of the highest quality."