December 13, 2012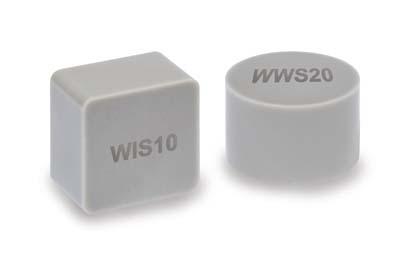 Walter USA LLC has introduced a new series of ceramic inserts directed at machining high-temp alloys such as Inconel, Waspalloy and Stellite. The new inserts feature grades WIS10 and WWS20.
Superalloys, because of the high cutting temperatures generated with greater tool stresses and increased tool wear, can be very tough on carbide tools typically used to machine them. Ceramics, though, because of their extreme hardness, heat resistance and wear resistance, can stand up to these demanding applications.
Walter's two new complimentary grades, silicon nitride-based WIS10 (Sialon ceramic) and WWS20 with Whisker silicon carbides (Whisker ceramic), do more than simply stand up to these applications with increased tool life and process reliability, they also deliver cutting speeds five to ten times higher than carbide in roughing and semi-finishing operations.
With its self-reinforced structure of silicon nitride ceramics and enhanced chemical stability, WIS10 offers excellent notch wear resistance and excels at machining all types of heat resistant high temp alloys. WWS20 offers superior fracture and crack resistance thanks to its "Whisker fibers," and is ideal for nickel-based alloys and difficult conditions, such as machining forged out-of-round workpieces with uneven surfaces. It also excels at hard machining of steel.
Walter supplies ceramic inserts in diamond, round and square shapes (CN, DN, RC, RP, RN and SN formats), with different cutting edge designs for turning and milling. In addition, Walter supplies toolholders with carbide shoe and clamping system. This gives the user the best possible toolholder systems for turning with the new ceramic indexable inserts.
The demand for high temperature superalloy parts is constantly increasing, with particularly significant growth recently in the aerospace, energy, petrochemical and medical industries. These industries require components that are highly corrosion-resistant and/or resistant to high temperatures.