December 12, 2011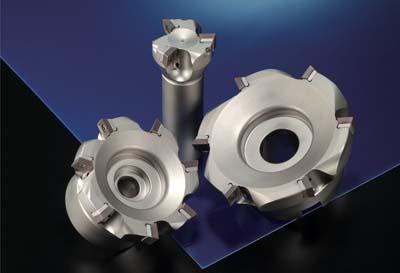 Sumitomo Electric Carbide Inc. has added the WFX Series to its family of shoulder milling cutters.
The high-precision body of the WFX Series, which includes a redesigned cutter containing a 90-degree lead angle, is optimal for shoulder milling. The high accuracy of the WFX is ideal for attaining exceptional part squareness. The WFX inserts' convex cutting edge provides extreme toughness and features an integrated wiper that delivers an excellent surface finish. The Series includes coarse, fine and super fine pitch cutter bodies. Coarse and fine pitch versions range from 2" to 8" diameters, while super fine pitch bodies are available in 2" to 5" diameters.
The WFX Cutter Series offers the newly developed multi-layer Super ZX Coating structure on grades ACP200, ACP300, and ACK300. With excellent wear-, fracture-, and adhesion-resistance, these grades achieve 1.5 times longer tool life than conventional coatings.