April 18, 2016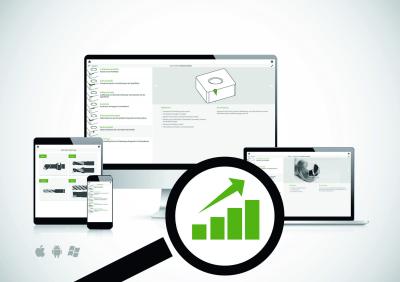 What if your tools could talk to you, providing you with timely information about their status and the conditions they were encountering, as well as tips that enhance your specific application? With Walter's new wear-optimization app, they can.
This new Walter app enables users to identify all specific forms of wear on indexable-insert and round-tool solid-carbide applications, from milling, drilling and threading to turning, grooving and parting. The app helps users reliably identify the wear; each form of wear is shown with a zoom function, both graphically and with high-quality photos.
For each wear template, the user is provided with a description of the conditions under which the relevant wear type occurs and how it can be prevented or reduced. For this, the app provides practical recommendations, such as "Use a more wear-resistant cutting tool material," "Reduce the feed," "Reduce the cutting speed," "Increase the coolant pressure" or "Check the orientation." Once implemented, these recommendations increase the service life of their tools and reduce costs associated with tool wear.
The wear-optimization app is user-friendly and intuitive. It features an integrated email function that can send feedback directly to the app developer at Walter. This app is available in 24 languages. It works on all current mobile devices, such as smartphones, notebooks and tablets, with iOS or the Android operating system, as well as on a Windows PC that operates on Windows 7 or a more recent version. Furthermore, the app is available for online use on Walter's website.