December 22, 2022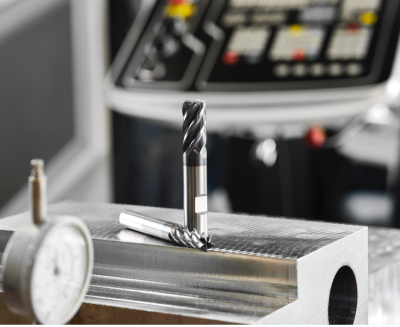 WIDIATM has expanded the capabilities of its bestselling WCE solid end milling series with a 5-flute geometry specifically designed for optimal performance when shoulder milling and side milling carbon, stainless steel and cast iron. The WCE5 solid end mill combines the unequal index feature with an elevated 38-degree helix to deliver unparalleled machining performance.
The 5-flute square-end end mill with sharp edges, chamfers and corner radii joins a 4-flute square-end and ball-nose end mill with both straight and Weldon® shanks as part of WIDIA's WCE solid end mill portfolio. The WCE4, a 4-flute geometry solid end mill, combines the asymmetrical index and variable helix features to excel in operations like full slots and heavy cuts.
"Our customers look to WIDIA for solutions that prolong tool life and get the job done," said Tamir Sherif, WIDIA Solid End Milling Global Portfolio Manager. "With WIDIA's WCE5, we're giving them a tool that delivers reliable performance for side and shoulder milling, as well as helical and dynamic milling. It is the next gen solution for versatility and expands on the overall performance and capabilities of WIDIA's trusted WCE platform."
Other benefits of WIDIA's WCE solid end mill series include:
Faceted and eccentric relief to provide vibration dampening
Core taper to improve chip evacuation
Universal grade (WU20PD) to perform in steel, stainless-steel and cast-iron material
Both the WCE4 and WCE5 solid end mill series are available in inch and metric measurement systems. WCE5 launches less than a year after the release of WCE4.
The WCE solid end mill portfolio is available through WIDIA authorized distributers.
Additional Products from WIDIA