May 22, 2020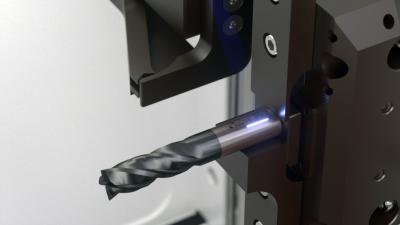 To further increase efficiency of the manufacture and final inspection of cutting tools, Walter Helicheck Plus and Helicheck Pro machines from United Grinding North America now feature new modules for tool cleaning and laser marking. Both modules are incorporated into, and work in tandem with, the machine's robot loader to shorten overall produc- tion time.
Because cleanliness is essential for accurate measuring, the cleaning module runs tools through an ultrasonic bath. After the bath, an airstream – adjusted according to tool length – then dries the tools. After the tools are cleaned and measured, the laser- marking module imparts static or dynamic data on to tool shanks or end faces.
For complete flexibility, shops can opt to have the robot loaders for the Helicheck Plus and Helicheck Pro prepped for eventually retrofitting the two modules ei- ther together or individually at a later date.
Related Glossary Terms
grinding


grinding

Machining operation in which material is removed from the workpiece by a powered abrasive wheel, stone, belt, paste, sheet, compound, slurry, etc. Takes various forms: surface grinding (creates flat and/or squared surfaces); cylindrical grinding (for external cylindrical and tapered shapes, fillets, undercuts, etc.); centerless grinding; chamfering; thread and form grinding; tool and cutter grinding; offhand grinding; lapping and polishing (grinding with extremely fine grits to create ultrasmooth surfaces); honing; and disc grinding.