May 13,2013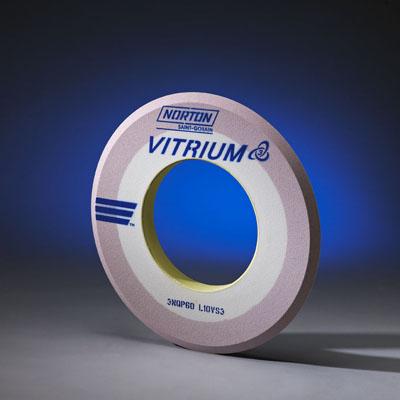 The Norton brand of Saint-Gobain Abrasives has launched the next generation of grinding products engineered for reportedly maximizing performance and delivering cost savings in precision applications.
Norton Vitrium3 is a bond platform featuring an exclusive chemistry that delivers an entirely new grain adhesion science that provides three key benefits. First, improved chip clearance and coolant flow for a cooler cut eliminating burn or other part damage, especially on today's tough-to-grind materials, such as high nickel alloys, tool steels and chrome. Second, superior form and corner holding for grinding precise profiles. Third, the ability to meet the higher wheel speeds demanded of today's equipment increasing overall production.
Norton Vitrium3 is available in wheels and segments and span all abrasive grains from proprietary Norton Quantum ceramic alumina, Norton Vortex engineered aluminum oxide and ceramic alumina and aluminum oxide blends.