April 13, 2022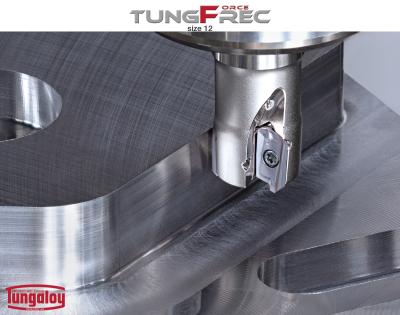 Tungaloy has added eight coarse pitch cutters to its TungForce-Rec 12 square shoulder milling cutter line. Featuring extremely rigid cutter bodies, the cutter line provides unbeatable machining efficiency for square shoulder milling operations. The new cutters are offered in imperial sizes.
In general shoulder milling operations, tool rigidity plays a critical role in achieving close tolerances and part consistency. The new coarse pitch cutters retain a prominent feature of TungForce-Rec that provides maximum tool rigidity during demanding operations. In addition, flutes on the cutter body are designed with large chip space to promote smooth evacuation, preventing chips from clogging during operations. TungForce-Rec 12 coarse pitch cutters provide excellent tool reliability and process security, enabling chatter-free, stable machining.
Additional Products from Tungaloy America Inc.