October 31, 2019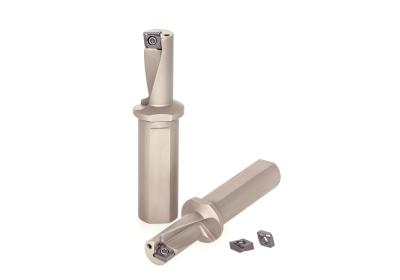 Tungaloy unveils TungBoreMini, a multifunctional drilling and turning tool line. TungBoreMini unifies the capabilities of drilling, OD and ID turning tools, allowing significant time saving when changing tools and better utilization of the machine.
TungBoreMini's insert and pocket feature a dovetail interlocking design that provides better insert clamping and stability during various applications, compared with conventional screw-down insert retention.
Eight holders are offered in diameters 10 mm, 12 mm, 14 mm and 16 mm (0.394", 0.472", 0.551" and 0.630"), each in right- and left-hand models. Inserts are available in four different sizes to fit the corresponding holders.
At a glance:
Multiple machining operations with a single tool: Drilling, OD and ID turning
Significantly reduces machine downtime for improved productivity
Superb insert-pocket interlock enhances insert clamping and stability in a wide range of operations
Related Glossary Terms
inner diameter ( ID)


inner diameter ( ID)

Dimension that defines the inside diameter of a cavity or hole. See OD, outer diameter.

outer diameter ( OD)


outer diameter ( OD)

Dimension that defines the exterior diameter of a cylindrical or round part. See ID, inner diameter.

turning


turning

Workpiece is held in a chuck, mounted on a face plate or secured between centers and rotated while a cutting tool, normally a single-point tool, is fed into it along its periphery or across its end or face. Takes the form of straight turning (cutting along the periphery of the workpiece); taper turning (creating a taper); step turning (turning different-size diameters on the same work); chamfering (beveling an edge or shoulder); facing (cutting on an end); turning threads (usually external but can be internal); roughing (high-volume metal removal); and finishing (final light cuts). Performed on lathes, turning centers, chucking machines, automatic screw machines and similar machines.
Additional Products from Tungaloy America Inc.