April 06, 2017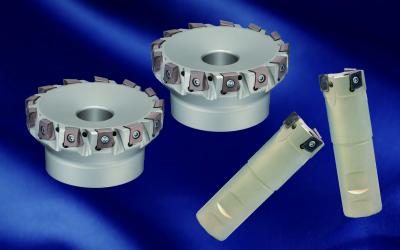 New from Sumitomo Electric Carbide Inc. is the TSX series tangential milling cutter that is designed for exceptionally efficient shoulder milling. For stable, highly efficient machining at high feed rates, the TSX series is engineered with a tough and sharp cutting edge, according to the company. It provides the strength required for increased depths of cut ranging from a small job to a heavy-duty roughing application.
A four-corner ground tolerance tangentially mounted insert, with an optimized chipbreaker, achieves excellent edge sharpness and sidewall accuracy. The TSX is available in two precision-ground insert sizes offering a maximum depth of cut of 8mm (0.315") and 12mm (0.473").
Other features of the competitively priced TSX include reduced cutting force, surface roughness Ra under 0.5 µm, squareness under 0.05mm and long-term wear resistance.