September 20, 2018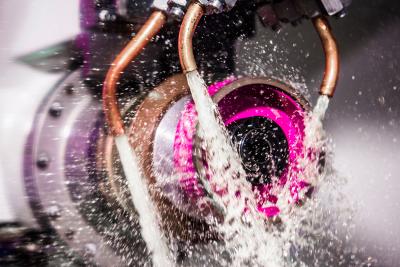 When it comes to industries requiring fast and heavy metal removal, the automotive and toolmaking industry comes to mind. It was for these customer groups that oelheld developed in conjunction with a major OEM grinding machine manufacturer ToolGrind TC-X 1000.
The synthetic based oil can be used with tungsten, carbide, PCD, CBN, cermet and ceramics. But ToolGrind TC-X 1000 can be equally successful used for grinding of HSS, steel and cast iron provided that steel parts will not exceed 30 percent of one's production portfolio. ToolGrind TC-X 1000 has a unique additive package, which allows for severe metal removal while providing for excellent cooling and surface finish. These properties made a manufacturer of crankshafts praise the product as one of the best he ever witnessed in his plant.
ToolGrind TC-X 1000 prevents rust, corrosion, and oxidation to finished metal surfaces. Excellent defoaming agents reduce loss of cooling power.
ToolGrind TC-X 1000 is designed for flute-, profile-, outside- and inside diameter grinding.