September 20, 2018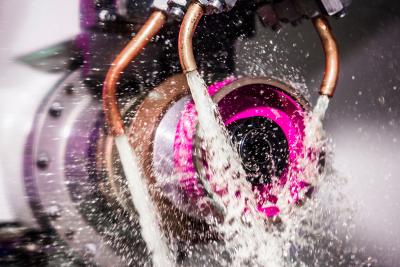 Cutting tools made from HSS are witnessing a level of growth around the world that shows no signs of slowing down. The global market for HSS cutting tools is expected to grow to more than $ 10 billion by 2020. The increase is supported by a steady demand from key segments, such as automotive, construction, electrical and industrial equipment.
Despite the growing competition from solid carbide, HSS continues to be popular with manufacturers due to its high wear resistance, excellent hardness and better flexibility over carbide.
Lower production costs and improved reliability make HSS tools a viable choice in production environments where tool life, versatility, productivity and cost are of the highest importance to the end-user. Advances in improved substrates, and coatings have been instrumental in further enhancing performance and popularity.
To help our customers to effectively participate in the boom of HSS cutting tools, oelheld has developed the high-performance ToolGrind HSS-X 1400. The synthetic based oil allows for fast and efficient material removal.
ToolGrind HSS-X 1400 can be used with HSS, PM and medical steel. The fluid makes flute-, profile-, outside- and inside diameter grinding a breeze.