March 01, 2015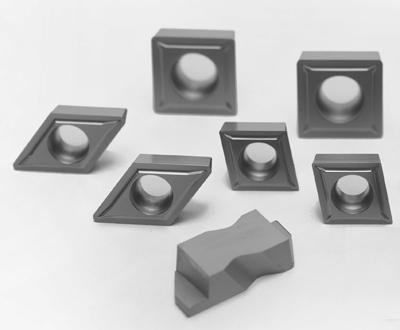 Ti-Coating announces its new PVD coating Tinalox SN2 for indexable carbide tooling. The TiAlN-based coating reportedly provides excellent machining characteristics and extends tool life for a variety of applications including turning, threading and milling. The broad properties of Tinalox SN2 allow it to machine a range of materials from steel to stainless steel and cast iron. The supernitride coating also provides high oxidation resistance.
"With Tinalox SN2, we have a single coating to offer customers who routinely machine a variety of materials," said Keith Metzinger, Sales Manager for Ti-Coating.
Furthermore, the coating performs predictably at a range of cutting speeds and applications, from finish to medium. The coating is the latest addition to the company's range of PVD and CVD coatings.