February 01,2014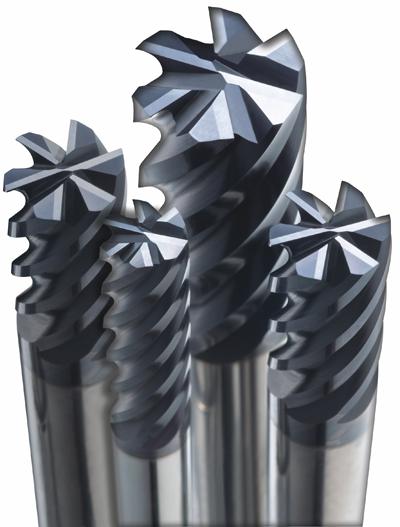 SGS Tool Co. has added a new series of 6-Flute High Performance End Mills to its offering. The new T-Carb product line is ideal for aggressive high speed machining applications using Trochoidal and Peel Milling techniques. The product line has launched in support of the company's ongoing commitment to high performance tooling and continuous improvement.
The 6-Flute design excels in machining at higher feed rates while reducing tool loads, ultimately preventing breakage and failure. The variable pitch geometry allows the T-Carb to provide superior performance in multiple operations calling for roughing and finishing, resulting in faster cycle times and lower costs. This new series is ideal in applications where aggressive ramping at high speeds are critical to performance in target markets such as aerospace structural and titanium components, medical replacement parts and joints, automotive and motorized vehicles, and energy and power generation.
T-Carb 6-Flute High Performance End Mills are offered in a variety of length, neck and corner radius options and are exclusively available with SGS's proprietary Ti-NAMITE-X coating for ultimate thermal barrier protection, superior adhesion and longer tool life.
Additional Products from Kyocera SGS Precision Tools