May 26,2016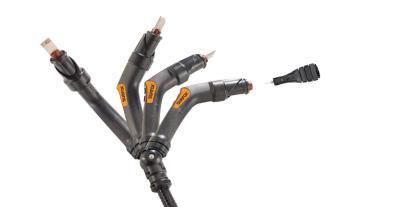 Walter Surface Technologies announced the launch of the new Surfox Wand, compatible with the Surfox 304 MIG and TIG weld cleaning system. The new Surfox Wand was designed with the end user in mind. The updated ergonomic handle provides superior grip, as well as added comfort, perfect for use over extended periods of time, according to the company. "The wand is articulated, and allows for a greater range of motion. It's much easier to use," explains Jonathan Douville, product manager, Surfox, E-Weld and Finishing Abrasives at Walter Surface Technologies.
The wand also features a quick-change system, allowing the user to easily and quickly change accessories and clean larger and hard-to-reach areas at an optimal rate.
The Surfox Wand is compatible with Walter's new carbon fibre brushes with segmented sleeves, used for cleaning MIG welds. "The segmented sleeves on the brushes can be trimmed away with a pair of long nose pliers, up to three times, so that you can get more life out of each brush," adds Douville.
The triangular brush is used for cleaning larger surface areas whereas the cylindrical sleeve brush is used for tight corners and spot welds. The new wand also remains compatible with the tungsten inserts and the high conductivity cleaning pads.