April 19, 2017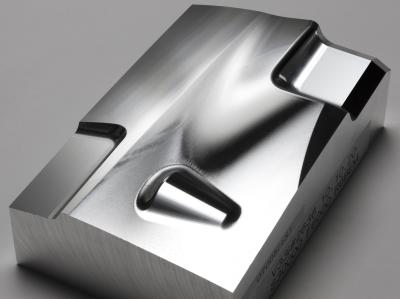 Makino introduces SGI.5, its latest version of Super Geometric Intelligence software for high-feed rate, tight-tolerance machining of complex 3D contoured shapes.
"SGI.5 is the next-generation Makino advancement, culminating a decade of leadership in high-speed, high-accuracy motion control in complex 3D contouring applications," said Bill Howard, vertical machining product manager at Makino. "Continuous product development and technology innovations and advancements in Makino proprietary software and motion control/servo technology have altered the traditional speeds and feeds typically used to manufacture these types of parts."
Depending upon the specific geometry of the application, SGI.5 can provide 20 to 60 percent faster cycle times while maintaining accuracy and surface finishes.
SGI.5 combines the rigidity of the machine structure, superior kinematics of the machine drive systems and the latest advancements in servodrive technologies with Makino's proprietary software. The result is unmatched speed, high feeds and tight accuracies when executing NC programs with microblocks whose traverse movement value is 1 mm or less, according to the company. This is characteristic of the complex 3D free, curved surface shapes found in the die/mold, medical, aerospace and other high-performance milling applications. SGI.5 offers the following user benefits:
Increased productivity by running higher feed rates
Maintain tighter tolerances at higher feed rates
Significantly reduced cycle times
Increased profitability
Additional Products from Makino Inc.