October 01, 2010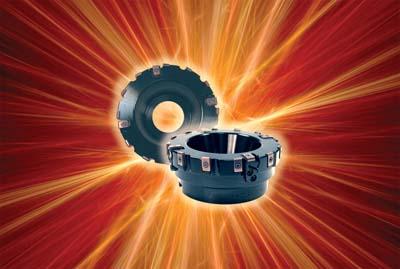 New from Sumitomo Electric Carbide Inc., the SumiMill GOALMILL Milling Cutter finishes cast iron with exceptional accuracy. The GOALMILL imparts fine surface finishes through the use of tangentially mounted inserts accompanied by easily adjustable axially mounted wiper inserts.
Each insert offers eight indexes when using single-handed cutters. Four indexes can be used on the periphery pockets, and flipping the insert on its side allows for four more indexes in the finishing cartridge. A total of 12 indexes can be used when employing both right and left hand cutters.
GOALMILL cutters are available for roughing (less than 50 Rz) semi-finishing (less than 18 Rz) and finishing (less than 12.5 Rz). Left-handed cutters are made to order.