June 25, 2022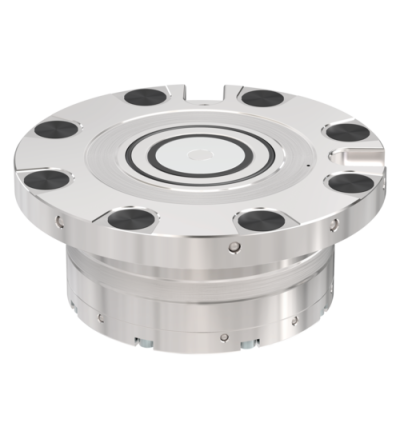 Zero-point clamping systems enhance the potential to automate multiple precision operation processes, whilst at the same time significantly reducing machine set up times by up to 90%. The use of this technology also makes it possible to link sequential processes across multiple machining cells which are equipped with the same clamping system. The workpiece carrier, incorporating the zero-point clamping system, accompanies the workpiece all the way through the production process, thus ensuring the ultimate in precision and cost efficiency.
The Right System for Your Production Processes
The modular SPN zero-point clamping system from Zimmer Group provides users with the right system for every application. The full range includes a standard version which incorporates all of the essential functions, such as unlocking and a PLUS connection. In addition, there is also an advanced version with an enhanced range of functionality suitable for automated production operations.
Both variants feature positive locking via clamping segments that are specially adapted to the pin contour. This creates an extremely rigid system that can absorb the highest forces with maximum repeat accuracy. The product range is extended through the use of different types of clamping plates, available in every size and in various configurations. To increase the protection of the particular zero-point clamping system and to prevent any intrusion of dirt and debris, there is also an optional automatic seal that reliably protects the pin opening.
The SPN zero-point clamping system features a repeatability of 0.005 mm due to its sophisticated design. Thanks to its very high clamping forces and consistent use of tempered stainless steel, the system provides a high-precision, torsion-resistant base that also stabilises parts that have a tendency to vibrate. Zimmer's zero-point clamping system is able to absorb maximum forces with maximum repeatability. This is achieved through a sophisticated clamping principle that uses clamping segments for positive locking. In comparison to conventional systems where balls are in point contact.
The key features of the SPN Advanced Series include locking by means of clamping segments, PLUS connection, rustproof tempered stainless steel, two integrated rotation locks, integrated positioning check, pneumatic piston position sensing, integrated blow-out function, optional automatic seal, and two connection options.
Zimmer's zero-point clamping system reduces errors during milling, turning, wire or die eroding, flat or cylindrical grinding, drilling, laser processing and inspection. The maintenance-free design also contributes to superior process reliability