October 01, 2014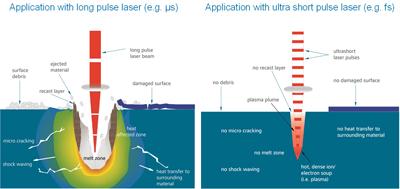 Miyachi America Corp. announces its new Sigma Femtosecond Laser Tube cutting system. The new cutting system provides high edge quality for both metals and plastics, making it ideal for medical device applications, including a wide range of diameter tubes and stents.
Developed in partnership with laser source provider Jenoptik to expand Miyachi's cutting capabilities in the medical device industry, the tube cutter is the first of a new family of femto- powered solutions based on Jenoptik's ultra-short pulse disc laser platform. Ultra-fast lasers offer a unique ability to process a wide range of materials without thermal effects, a feature that offers revolutionary capability for the medical device industry.
Combined with Miyachi America's precision cutting Sigma platform and proprietary Delta Motion control software, the system offers high resolution high quality cutting for a wide range of diameter tubes and stents.
Applying an ultra-short pulse width, the Sigma Femtosecond Laser Tube Cutting System uses a cold ablation process to cut materials, creating an excellent edge quality. Post processing is minimal, with only ultrasonic cleaning required for materials like nitinol. The nearly cold cutting process means very fine feature sizes can be cut into the thinnest material, while still maintaining mechanical and material integrity. No internal water cooling is needed for even the smallest diameter tube.
Related Glossary Terms
ultrasonic cleaning


ultrasonic cleaning

Method of cleaning metal or plastic parts by immersing them in an aqueous or solvent-based cleaning solution and imposing ultrasound energy on the bath to enhance cleaning by creating cavitation conditions at the part surface, which imparts a strong scouring action to remove tenacious soils.