September 13, 2013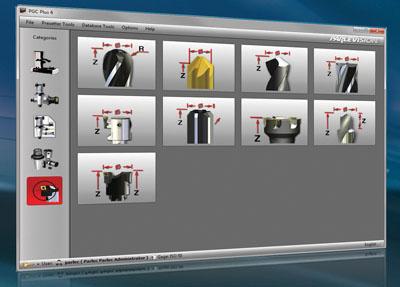 Parlec Inc. introduces the Parsetter TMM Series 1850 CNC presetter with Process, Automate, Connect technology. This new product offering brings shops an integrated approach to jobs through the use of time-saving tool-management platforms; dramatically improving overall inspection and data management capabilities, according to the company.
"Simply put, the Process, Automate, Connect solution integrates three critical elements," says Matthew Ricotta, Product Manager at Parlec. "It delivers tighter control over your measurement and inspection process, automatically, and then connects with your tool-management and manufacturing systems seamlessly."
The solution incorporates software applications such as SpeedScan, which allows users to measure standard tools automatically without any data input, and AAIM (Automated Analysis Inspection and Measurement) which enables advanced users to make special tools that cut multiple features at the same time. Process, Automate, Connect technology also boasts the ability to work with MTConnect compliant machinery, providing users the ability to dynamically connect and communicate with as many devices and applications as possible.
Related Glossary Terms
computer numerical control ( CNC)


computer numerical control ( CNC)

Microprocessor-based controller dedicated to a machine tool that permits the creation or modification of parts. Programmed numerical control activates the machine's servos and spindle drives and controls the various machining operations. See DNC, direct numerical control; NC, numerical control.