April 02, 2018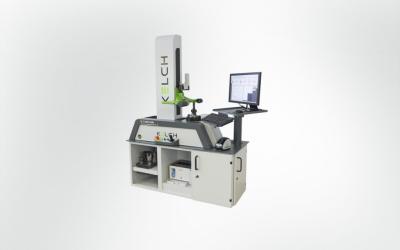 Kelch GmbH is now launching the latest generation of KENOVA tool presetters in conjunction with modules produced by TDM Systems. The TDM Base Module minimizes the time needed for the selection of tool data by up to 50 percent. The TDM Tool Crib Module organises components and complete tools, thereby saving time and costs. KENOVA set line V6 tool presetters are available for different development stages: from a manual to a fully automated version.
"The new V6 range is ideal for the majority of measuring and presetting tasks. Combining it in a package with the TDM software enables companies to ensure that tools are correctly prepared and measured within the specified tolerances," explains Viktor Grauer (B.Eng), member of the executive board and head of innovation management at Kelch. Two modules support optimal performance:
The TDM Base Module represents software for organising tool components, complete tools, tool lists and other equipment within a central database.­ This allows companies to increase the frequency of use of its available tools and lower its tool costs by up to 25 percent.
The TDM Tool Crib Module helps companies to organise their tools in storage, for servicing and on the machine. Companies thus save time in the provision of tools and make up to 30 percent time and cost savings through transparent inventories in stock and in transit.
As part of its Smart Factory Service, Kelch offers its customers comprehensive advice and professional assistance in creating their own tool database.